We've done a few blog series before: Meet the Makers, JoCo Has Talent, recipes, and others. But, with the opening of the Old North State Food Hall (ONSFH), the county welcomed 10 new "mini" restaurants at once in 2022. Anyone who has dined at ONSFH knows that each vendor has their own cuisine and aesthetic, plus independent and locally owned owners. So, we thought we'd do a series of blogs about the wonderful places, people, and food to be found at the nation's first roadside food hall.

We're starting with Luna Pizza, in the back left of the food hall. You can't miss it thanks to the massive and beautifully tiled pizza oven taking up a large amount of booth space. Luna is the brainchild of owners Richard Williams and John Jefferson. I sat down recently with Richard to talk about Luna's origins, their Old North space, and the future of Luna.

Luna started with a trip. In 2015 working at East Carolina University (ECU), Richard won a teaching career award that came with some money, so he traveled to Italy for the summer; it had been many decades since he last visited and he was eager to return. 

"I've always liked cooking, and so I signed up for a 2-week pizza-making class. It was with the Bivero Pizza Academy. I ended up staying for 39 days that first time. I was in love with the whole experience. It was 12 hours a day learning in the restaurant," and in between that and sleep Richard explored Florence.

He then went back to teaching in the Fall but was seriously considering opening a restaurant based on all the things he had learned at the pizza academy. Richard knew though that he needed a restaurant guy. He was friends with John Jefferson at the Ale House. John started as a server and worked his way up to an operations manager position; his job was to open Ale House locations and to make existing locations more efficient. 

"I knew him when he was a waiter and a bartender. He was a restaurant guy. But, honestly, I wasn't sure that John would be interested in taking a chance on a start-up, one-location, up-scale pizza joint."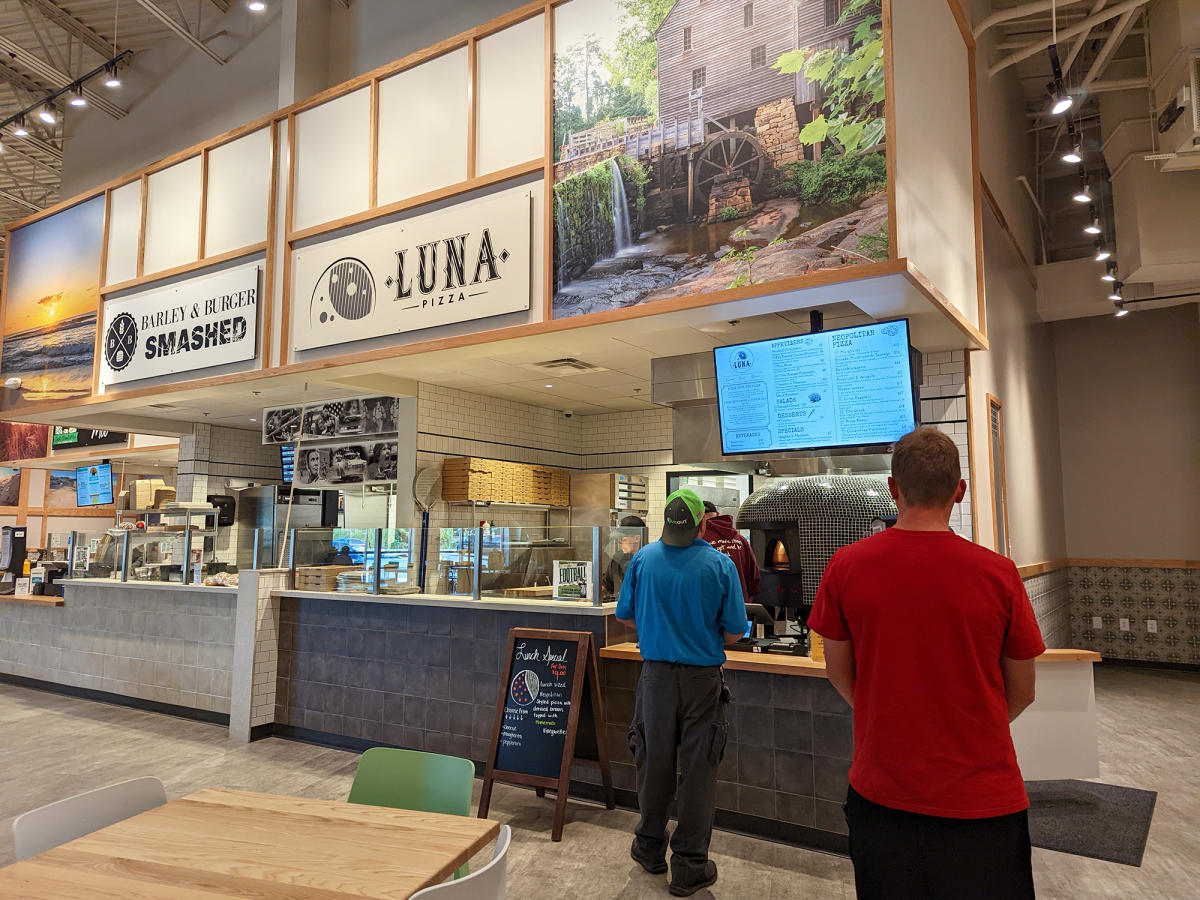 Richard kept thinking about this concept though and in the Winter of 2015, he returned to Italy and to Bivero. This time not as an official cooking student, but just to spend time in the restaurant and with the friends he'd made. The continued itch to begin the process of what would become Luna was too much of a temptation to resist. 

In early 2016, Richard decided to retire from a tenured teaching position and chase his dream of opening a restaurant, with John on board. By Summer they were working on the building that would become Luna Pizza Cafe. It needed a lot of work, but the bones were good - exposed brick, cool tile, and not too big. Richard wanted an intimate space, not a big restaurant. The area of Greenville adjacent to downtown was up and coming, and Luna was one of a handful of businesses to first invest in the Dickinson Avenue Historic District. 

Luna opened to rave reviews and the Downtown Greenville location continues to operate successfully. But, the idea was always to establish and replicate, in whatever form or opportunity that took. In 2019 John saw a billboard that Old North State Food Hall had put up searching for vendors. Richard and John were one of the first interested vendors in early talks with the development and management company to come on board. They believed in the concept and were excited about the opportunity to expand Luna, which by that time had garnered national press. 

The expansion plan, however, was halted by the pandemic. But Luna stuck with the ups and downs the pandemic played on the food hall project. They debuted as a vendor when the food hall opened its doors in August of 2022. Their food hall space has a pizza oven and every uniquely-Luna concept from the full-service restaurant is replicated for the vendor space, though the menu is pared down. 

"We have learned to adapt at the food hall in our first few months. We're cooking everything in the pizza oven, not just the pizza, due to space limitations," said Richard. "We have listened to customer feedback and tweaked some things. It's been tough operating remotely as well when John and I have had years of being able to be present at all times at the restaurant in Greenville. But, Ben has been with us in Greenville for 5 years and he's been great at leading our Old North location. We're excited to expand."

Richard and John plan to grow into more food halls as a fast-casual pizza concept. Currently, they are opening a Luna location in a food hall in Salt Lake City. But the vision for expansion is not just food halls; Luna is expanding their brick and mortar locations too. In 2023 they will open a full-service restaurant on the site of the current Old Spinning Mill project in Downtown Clayton. Meaning that, very soon, Johnston County will be home to two of the four Luna locations.

Richard said that isn't by accident, "JoCo people could not have been nicer. We have loved doing business there."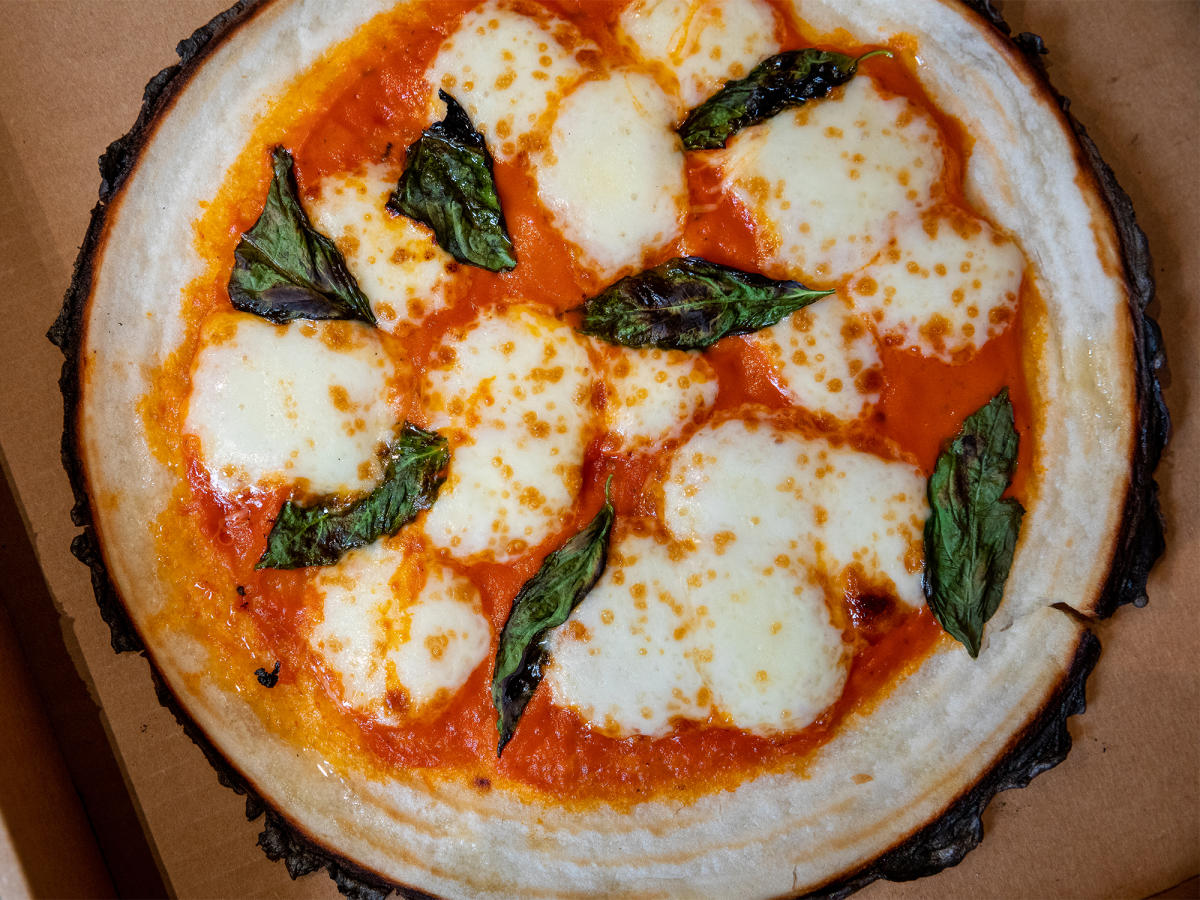 Despite the pandemic, supply delays, and other issues that the industry as a whole is facing, Richard and John preach persistence and consistency more than anything as their success factor.

"Trust what the universe brings you. I've had a long time to plan and consider underserved markets. For example, Greenville is very much a university town, but we don't cater to students. We have an adult atmosphere. We have great, affordable food, but we don't have drink specials." 

Richard and John also trust the concept that is Luna and they don't stray from it, even in their food hall spaces. The processes and recipes that Richard learned in Italy and brought back are what make Luna special…and delicious. They even decided early on to import their flour from Italy.

"That was important to me," Richard laughed, "but we had to buy an entire shipping container full of it at first to prove we wanted to be a serious buyer." 

The dough is made and ferments over 5 days. So the dough made on Monday doesn't go into making a pizza until Friday. They use Biga, that's the Italian term - it is a process that creates a sourdough-like bread without having to nurture a starter. The Pomodoro sauce recipe is also straight from Italy.

That's the beauty of eating at Luna - whether you're sitting down in one of their full-service restaurants, or grabbing something quick but well-made from their food hall space - you're getting authentic Italian food made just for you. From the pizza to the spaghetti and meatballs, to the creamy tiramisu. 

"In Italy, they treat pizza like a fine dining experience; there are tablecloths and good waiters, and people dress nicely. It is not the fast food item that you find here in America. Italians take their pizza very seriously," and Richard wanted to recreate that through both taste and ambiance, "we want to facilitate the best hour or two of someone's day, where they can step out of the reality of their daily life."

Be sure to visit the Old North State Food Hall soon to try Luna, you won't be disappointed. The meatballs are my favorite! And, stay-tuned for Luna's Clayton location (hopefully coming Summer 2023) to try the same delicious food in a whole new atmosphere. To stay up to date visit http://lunapizzacafe.com/ or follow them https://www.facebook.com/LunaPizzaCafe. For more information about the Old North State Food Hall visit https://onsfh.com.