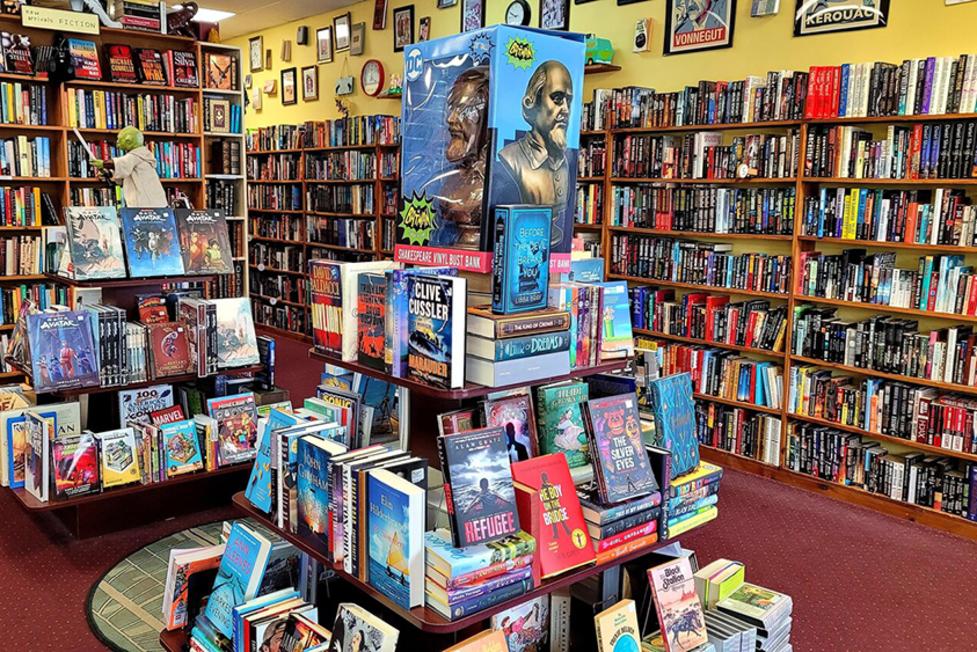 Casey Kelly, owner of Pauper's Books in Clayton, knows first-hand how to handle a crisis. Initially slated to be called The Prince and The Pauper, offering new books (The Prince) and  used ones (The Pauper), he was ready to take the leap of being an entrepreneur and applied for a loan. This was in 2009 at the beginning of the financial collapse and banks were loaning money to almost no one, including Kelly. 
Fortunately, he was able to get a loan. Unfortunately, the bank would only give him half of the amount he wanted. Kelly took what he could get and decided to open anyway. 
With just half the funds he needed for The Prince and The Pauper, he couldn't offer as many titles, especially new releases because of costs, so Kelly decided to ditch The Prince and became Pauper's Books, selling only used books. 
"The first year was terrible!" he recalled. He and his wife, who also was a full-time professor at Wake Tech Community College, were the primary workers in the beginning, barely seeing each other as they worked opposite shifts.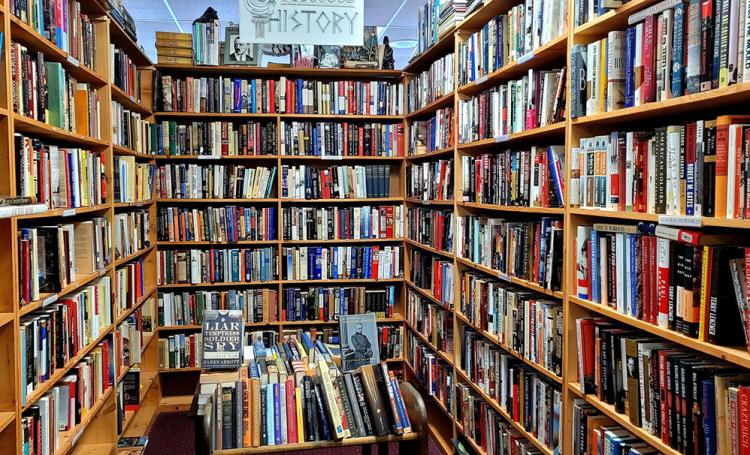 Originally from Oak Island and a graduate of UNC-Chapel Hill, Kelly traveled a bit before meeting his wife, getting married and moving to Garner for his wife's job. He quickly realized that there were no locally-owned bookstores in the area, the closest ones in Raleigh. 
Clearly a lover of books, Casey had especially always loved the mom and pop bookstores. "Each one was kind of different," he said. "They reflected the personality of the owner and employees; the feel, the aura, the atmosphere." That was his motivation for opening his own book store.
Since 2009, Pauper's Books has been a fixture in the Clayton community consistently providing it's own feel, aura, and atmosphere that Kelly was drawn to in other small bookstores. Also, for the last 12 years, Pauper's has been giving back to the community with its annual free comic book day, 25 cent book sales and participation in local literacy events. "My sales are really popular," he said. The proceeds go to a school or library of Kelly's choice.
Now, fast forward to March 2020 and COVID-19. Kelly was once again faced with a crisis. "My game plan was instead of being scared," he said, "I would focus on making rent." With Pauper's doors closed over the next two months, he began selling first edition books on eBay, of which he had somewhere between one and two hundred. He could have sat home, sold books online and become engulfed in the daily changes that were going on in the world, but Kelly had a different approach, "I thought it was important to stay focused."
So he and his staff came into the shop every other week as a team and cleaned the store tip to tail, rearranged sections, purged some titles and alphabetized the remaining 80,000 books. He, along with the help of his two young sons, put the purged books on shelves outside the shop free for the taking.
A lot of small business owners had to completely pivot their business models. Fortunately, Kelly was not one of them. Through eBay sales, he was able to make enough money to pay the rent, but that wasn't enough for him. "I really wanted to work hard to make the store as great as possible."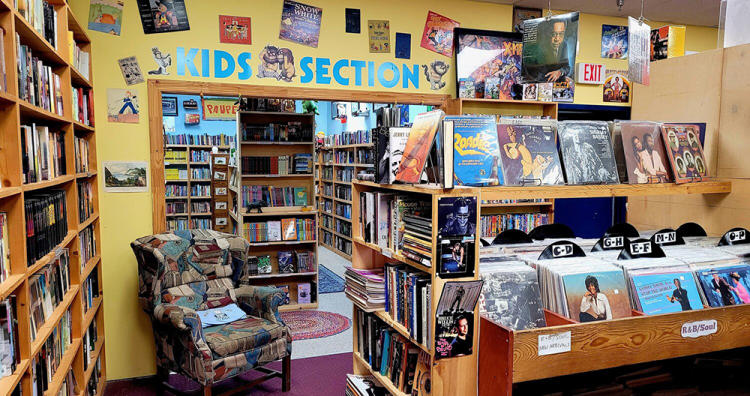 The community, in turn, also gave back to the shop through donations and, more importantly, moral support. Folks walking by or browsing the free books would give thumbs up through the windows.  "People are wonderful here," he declared.
Two months later, when Pauper's Books was able to reopen with COVID restrictions Kelly said, "My main worry is that people would be too scared to come back." Thankfully, that worry was quickly squashed as the community turned out. "My regular customers show love all of the time," said Kelly. "Thanks to the community for being awesome."