Just as the beginning of this year was slow to start, the ending has felt like a race to the finish line!  We'd like to use this week's blog to update you on recent happenings at the Johnston County Visitors Bureau. Fall has been a busy season for us - festivals are back, farms are open for pumpkin picking, and we have hosted several media influencers in the county.
We've been so grateful for the entrepreneurial spirit of JoCo as we recover from the COVID-19 pandemic. Just this year several new retail shops and restaurants have opened, and in just a few weeks, Scott Crawford will open his new casual concept restaurant, Crawford's Cook Shop, in Downtown Clayton.
We hosted CycleNC's Mountains to Coast Ride on October 7-8 in partnership with the Town of Smithfield. There will be a separate blog on that coming soon with feedback from our partners on hosting 750 riders exploring, dining, and shopping in the community.
Our annual report will be out soon and we will share with you the ways that JCVB continued promoting tourism in the county through the COVID crisis. It was a different kind of year for us -- but with the help of grants from NCTIA, donations of marketing dollars from VisitNC, Our State Magazine and a PPP grant, we survived!
 
Saying Goodbye to Chairman Scotty Henley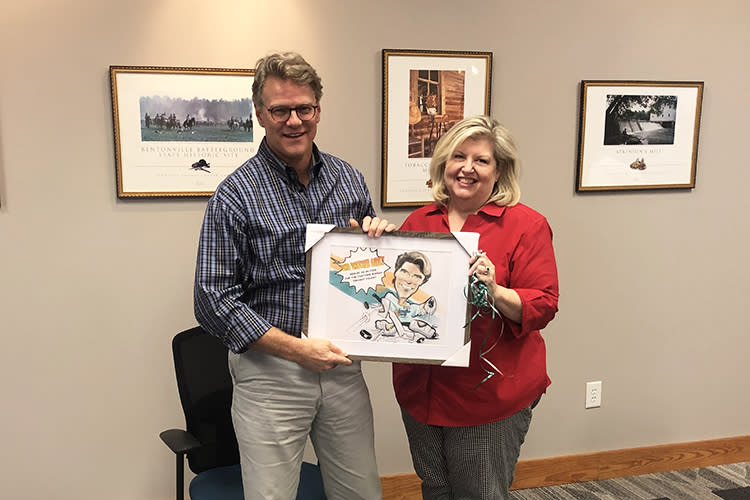 Serving on the Tourism Authority board for eight years and fearlessly steering the bureau and board as chairman through the COVID-19 pandemic, we will miss Scotty's leadership and optimism. October marked his last board meeting and it was difficult to say goodbye. As the Director of The Clayton Center, a JCVB board member, and the chairman of the board, Scotty has been passionate about tourism development and marketing in Johnston County, and dedicated to advocating for the bureau and our role as a key driver of tourism and quality of place in JoCo. Thank you Scotty, we miss you already!
 
Saying Hello to Two New Board Members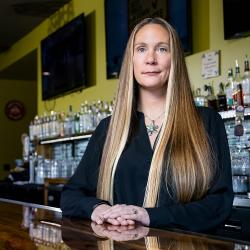 Colleen Roby, Owner of Simple Twist
Colleen owns and operates Simple Twist. Colleen joined the board this year as our representative from the Triangle East Chamber of Commerce. She has been a supportive and involved tourism partner for many years and we look forward to her insight and input as a member of the JCVB board.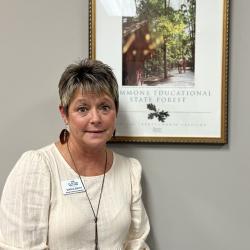 Maria Smith, Director of Marketing and Events for Clayton Chamber of Commerce
Maria will join the board in November as our Clayton Chamber of Commerce representative. She has lived in Clayton for 25 years and January of 2022 will mark her 5th year with CCOC. She was once the owner of a business in Downtown Clayton and her background includes event planning, marketing, and project management. We are certainly looking forward to Maria bringing those skills to the board table.
 
Bureau Recently Won Two NCTIA Awards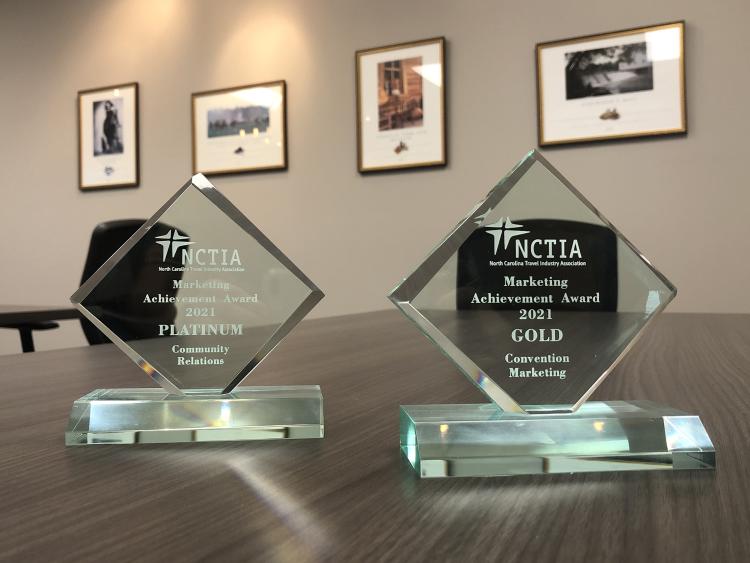 The North Carolina Tourism Industry Association annual meeting was canceled last year, but was held this year in Winston-Salem, September 27-29. This yearly event is an important educational opportunity for the bureau and also allows tourism bureaus from across the state to meet on key economic, social, and legislative issues affecting the tourism industry.
In addition, NCTIA organizes and presents the yearly Destination Marketing Achievement Awards where bureau's from across the state can enter projects in four categories, and be recognized for outstanding achievements regarding marketing and public relations efforts throughout the year.
The JCVB Team took home two awards this year! We won Platinum in the Community Relations category for our JoCo Strong campaigns during the COVID crisis. We also won Gold in the Group Marketing category for our new virtual Meeting Facilities Guide and Sports Venues Guide.