Visit Smithfield on Saturday, September 30th to attend an exciting, international sporting event. The Global Open Kukkiwon Cup Taekwondo Championships is a taekwondo tournament featuring traditional Korean martial arts. We are very excited to host this global sporting event in Johnston County and look forward to sharing our area with the many national and international visitors who will be visiting to compete and spectate.

The Global Kukkiwon Cup celebrates the spirit of athleticism and global unity. Events include sparring, form, martial arts weapons, and more. The tournament will be an all-day event happening from 10:00 AM to 6:00 PM across two facilities, Smithfield Selma High School and Smithfield Recreation and Aquatics Center. Admission is $10 at the door, allowing you to spectate all events at both facilities for the entire day. You can find a full schedule of events here.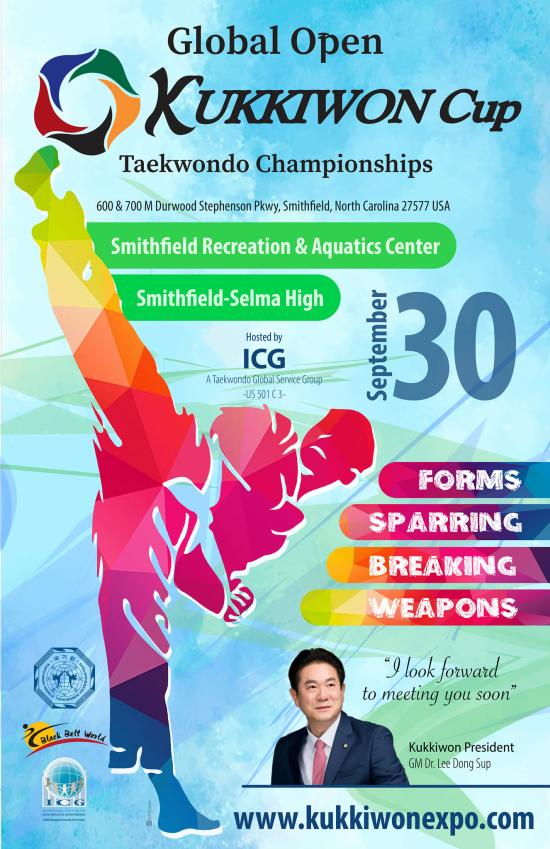 The event kicks off Saturday morning with an opening ceremony in the Smithfield Selma High School gymnasium at 10:00 AM - it is recommended spectators arrive by no later than 9:30 AM. The event promises to be a memorable occasion, filled with captivating performances by the SSS High School Marching Band and the UNC Chapel Hill K-Pop Dance Team. There will also be a procession into the gym by the participating athletes who will be representing 25 U.S. States and 30 countries from around the world.

To learn more about the Global Open Kukkiwon Cup visit their website. For information about visiting the Smithfield area go to visitsmithfield.org.