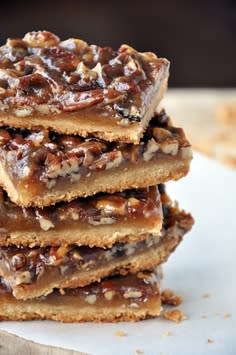 How do you say pecan?

Pecan. I know we have all had the discussion on how to say this word. So let's all take a moment to look at and say all the variations of this word (while you're doing this, click the U.S. map I found showing how the different regions pronounce it...who knew some Northern states say it the same way as Johnston County).

"pee-KAHN"    "pick-AHN"   "PEE-can"    "PEE-kahn"

Being born and raised in Johnston County, I use "PEE-can", drawing out the "E" a little more than necessary. But no matter how we differ in our pronunciations, I think we can definitely agree that pecans are delicious. They add just the right amount of crunch or provide that finishing flavor that many dishes use. With Fall's arrival, I have seen (and felt) the ones in the yard that have fallen off the tree. With the holidays coming up quickly I have also noticed them in the front of grocery stores and farmers markets all over.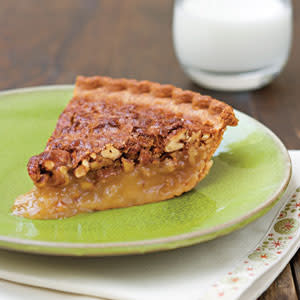 Southern Pecan Pie

If you are looking for a local business in Johnston County to find pecans, check out Tart's Pecan Farm in Benson, NC. If you can't make it out to Benson, take a look at a local farmers market such as the Clayton Farm and Community Market in Clayton, NC.

To celebrate pecan season arriving, here is the recipe for a Southern classic-- Pecan Pie! This a great dish for any get together or reunion. Oh...and don't expect to have leftovers.

There are more recipes to be enjoyed here or check out our facebook and pinterest pages.

Hope you enjoy them!