The "Smithfield Yacht Club" will open once again for the River Rat Regatta on the Neuse on Saturday, August 12 at 5:00 p.m. The event will feature a race between 2-person teams in cardboard boats from Smithfield's Boat Ramp on N. Front Street to the Deputy C. Paul West, Sr. Bridge.

The boats must be constructed entirely from corrugated cardboard, glue, and duct tape.  Entries will compete in either the Youth (12 & under) or Adult Division, and prizes will be awarded for the fastest (1st, 2nd, and 3rd) in each.  There will also be an overall award given for Best Decorated and the Titanic Award for most memorable sinking.  The number of entries is limited, and participants should register as soon as possible to ensure they are able to compete.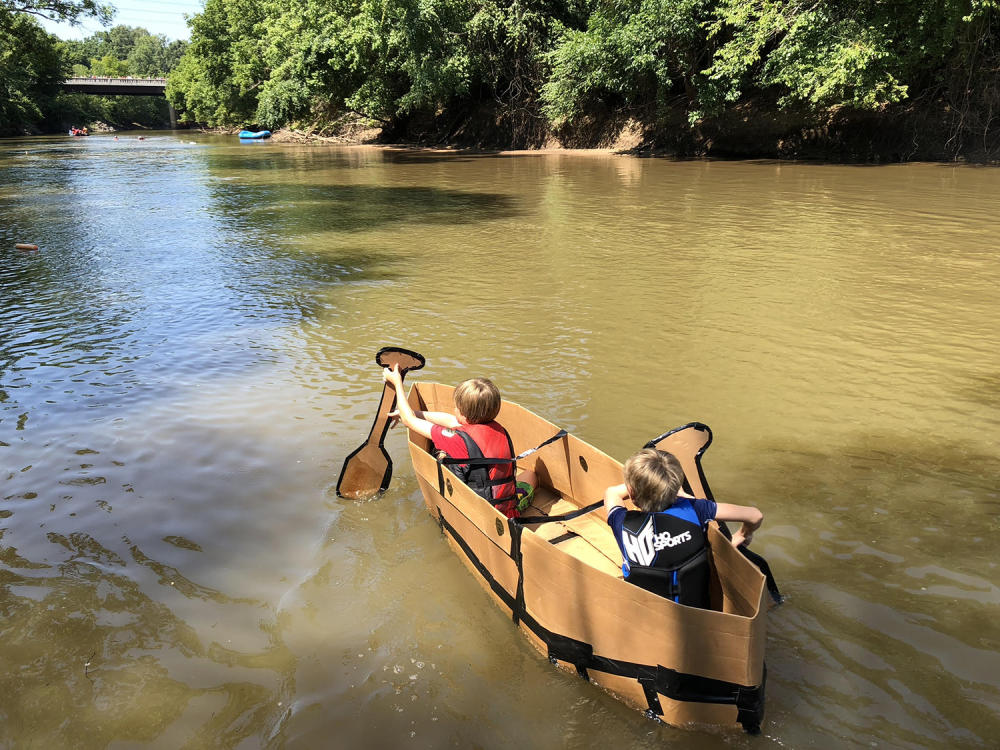 "We had a great turnout for the first River Rat Regatta in 2018, with thirty-three creative and mostly well-built boats, and an enthusiastic crowd cheering the teams on toward the finish line," stated Gary Johnson, Smithfield Parks & Recreation Director.  "After seeing participants and spectators return to the regatta year after year, we can't wait to see the entries that people have been working on this year."

The schedule of events for the day is as follows: boat registration is from 3 pm-4:30 p.m., boat judging is at 4:30 p.m. with a captains meeting at 4:45 p.m., and the regatta starts at 5 p.m. In the event of inclement weather or a delay caused by the water level in the river, the event will be rescheduled for Saturday, August 26.
 

For spectators and participants, there will be food trucks, a DJ, and a band performing from 4 p.m.-9 p.m. The Regatta will be taking place at the Smithfield Boat Ramp on the Town Commons. The food and entertainment will be located just a short walk down the Buffalo Creek Greenway to the brand-new Neuse River Amphitheater! 

The River Rat Regatta is hosted by Smithfield Parks & Recreation, the Downtown Smithfield Development Corporation, Smithfield Police Department, and Smithfield Fire Department. 

New this year, start the day by visiting the Downtown Smithfield Farmers Market before you go to the Regatta later in the day. Visitors and residents will now find a local market on 3rd St. in Downtown Smithfield every second and fourth of the month with produce, crafts, artisans, and other local products. Check it out!