The last time I wrote a blog about Revival 1869, in 2017, they were a brand new business with a wonderful vision. Considering they've just recently celebrated their 5 year anniversary, it seems timely to talk about that fully realized vision and the future that owner's Mike Stojic and Maleah Christie have in mind. 
Revival has spent the last 5 years making good on their promise to provide a very different sort of experience than Clayton, and Johnston County, were used to. Revival offers excellently crafted cocktails for one. And hot jazz music for another; there is live jazz music every Saturday night from 8pm to 11pm. The bar features a seasonal, rotating menu with all original cocktails created in-house; they are currently wrapping-up their 5 year anniversary "All Star" menu and are about to launch their "Make Waves" menu which is all about "causing a stir"... get it! In addition, locally and seasonally curated wine, beer, and charcuterie are also available.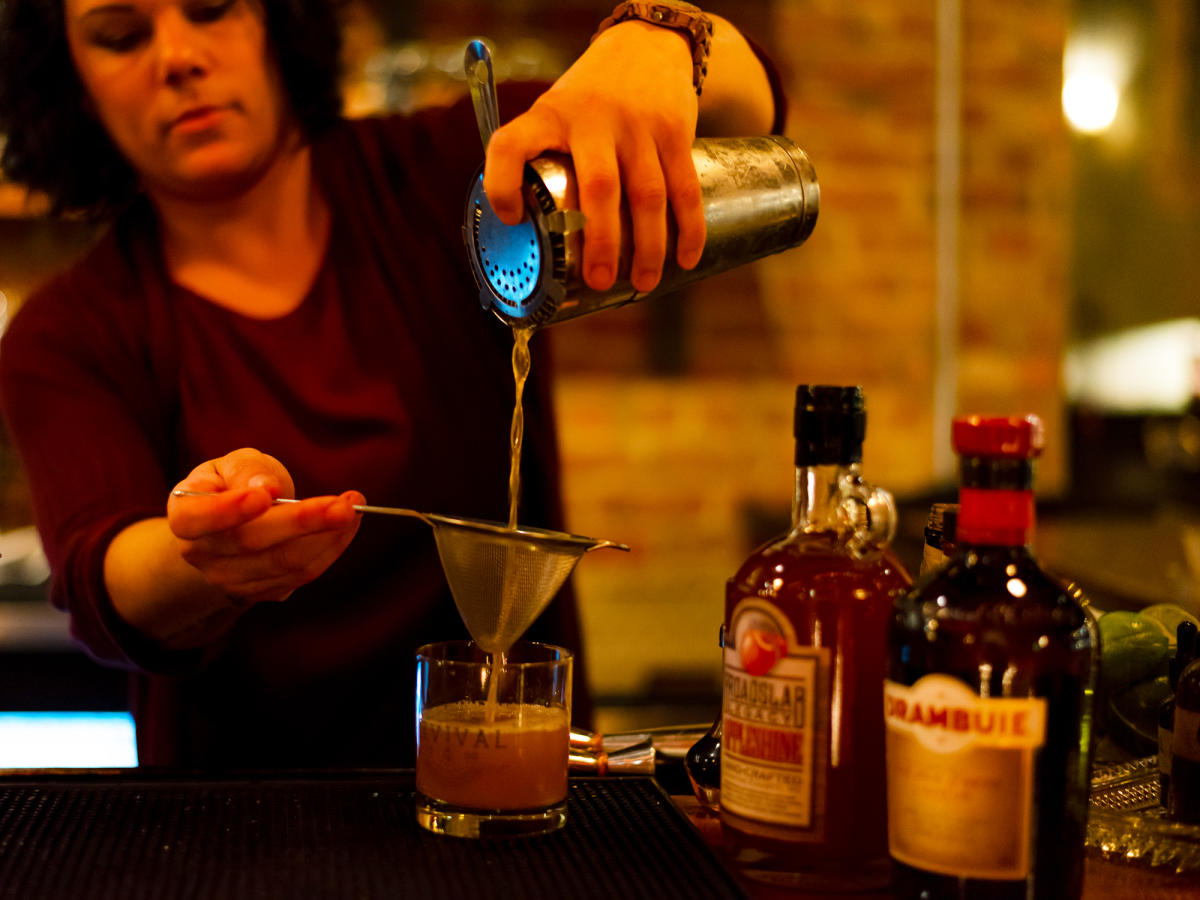 In addition, Revival has been consistently adding services and programs for their customers, sticking to a specific brand style and bringing the culture of elevated cocktails to the very loyal following they've amassed over the years.
"We have very loyal regulars and customers in the area who showed-up for us even amidst and despite Covid. They supported us through that and they came back when we opened back up. And with the growth of the Clayton area, there is a wonderful mix of old and new customers who are excited for what we're continuing to build here," said Maleah. 
Current and planned Revival programs include Wednesday Whiskey Forums each week with Mike, and a monthly Tuesday Adult Book Club hosted by the Clayton Library called Page Burners. Plus, back by popular demand this coming summer are Cocktail Classes with Maleah. Speaking of making your own concoctions at home, Revival will begin selling their house-made syrups again soon - an initiative they started during the pandemic. Also, new and coming soon, Stave & Thief Bourbon Steward Certification classes! Revival also now has a cigar program and a smoke-friendly garden patio. Revival will also begin featuring local artists and their art again on the evenings of each Last Friday in Clayton.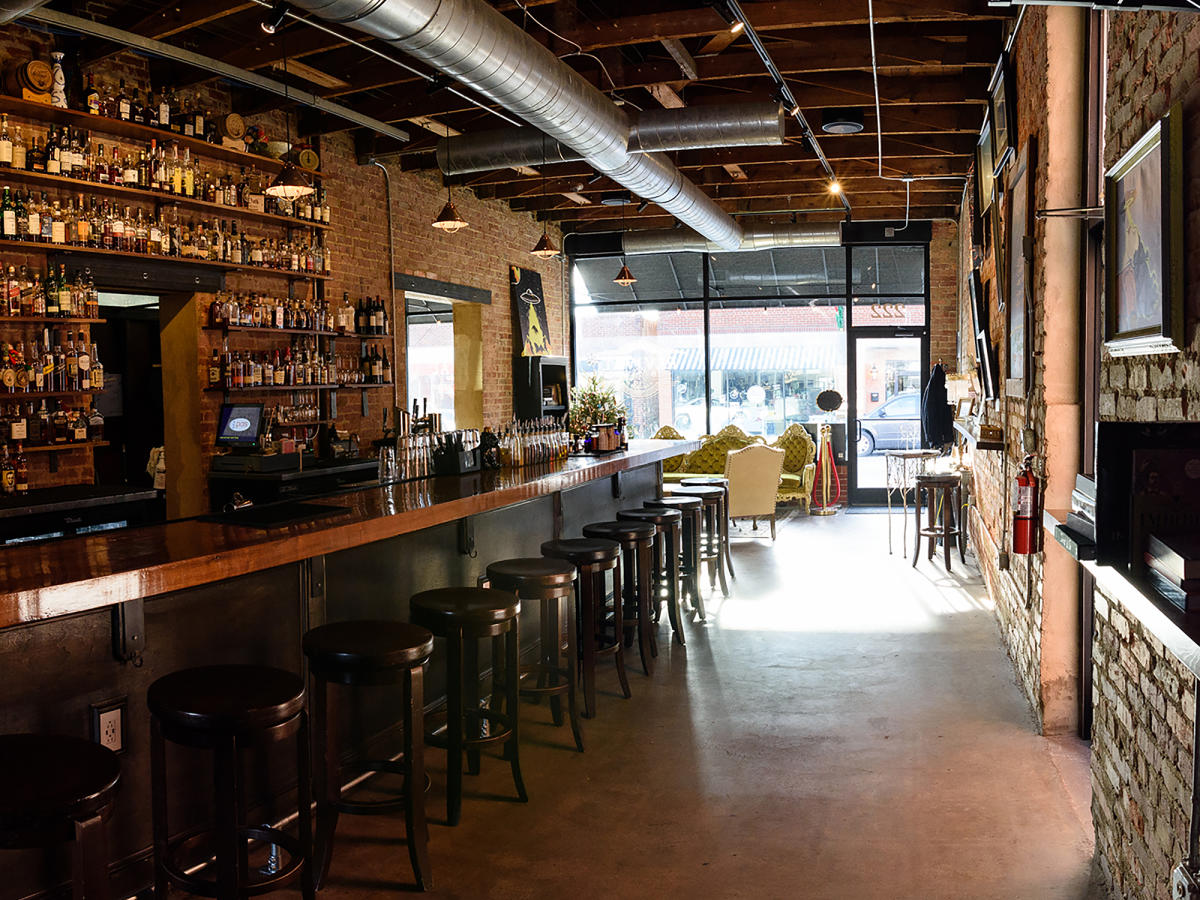 I asked what the next 5 years might look like and Mike said, "multiple locations, we'd like to replicate what we've achieved here. What we're done in Clayton is a lot and Covid pushed us towards things we didn't think we'd do, like retail sales and facilitating the craft cocktail culture in the area. We sold products and items to help people achieve the high-end experience we offer at home. We're hoping to continue to build our brand in that direction."
Maleah chimed in, "there is a thirst for learning and trying and taking Revival 'home' and also out into the community. We're happy to share our knowledge and show people, to a certain extent, what we do." 
As a patron of Revival, I have noticed that the friendly faces behind the bar rarely change. Revival has staff of 7, not including Mike & Maleah, and in the food & beverage industry, where turnover is such an expectation, I asked how Revival retains talent.
"We make it clear to our staff when they come in that we are going to facilitate, foster, and nurture their talent and abilities," said Mike, "they know we're going to be supportive because we believe that people are the most important part of our business and we want to give them ownership over what we do. And then we back that up through actions."
"We have the most put-together, professional, and talented team, and family," said Maleah, "I think Mike and I have tried really hard the last few years to step back and to let them shine behind the bar."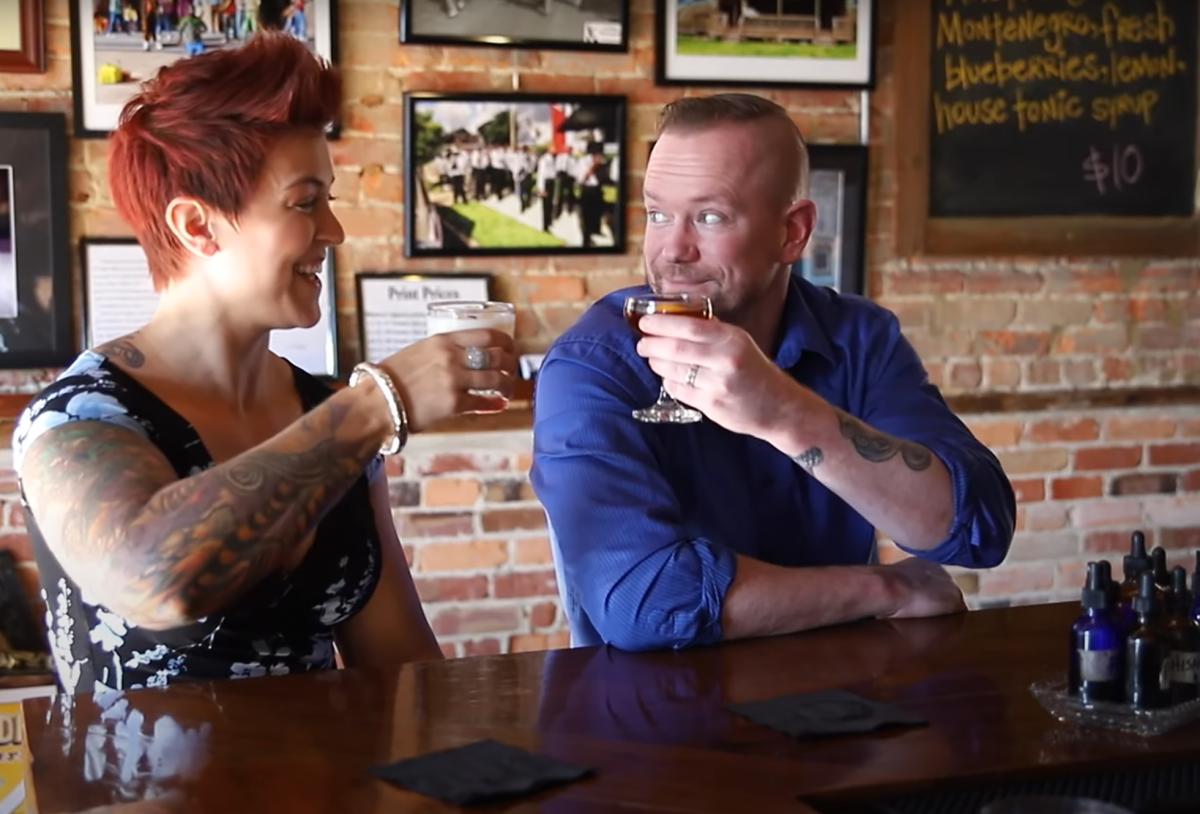 Behind the bar isn't the only place that Revival puts people first, Mike & Maleah are very community-focused and have been since I met them 5 years ago. The Tuesday "Page Burners" Book Club isn't the only club or organization meeting at Revival. Mike & Maleah often donate money, products, skills, and time giving back to the community. 
Coming up on the 20th of May, Mike will be working with the Clayton Piano Festival to offer an immersive tasting experience at The Walk at East Village called Beethoven, Broadway, and Bourbon. It will be a unique sensory event that you can get tickets for here. That same day, Maleah will be mixing unique cocktails for a Delta Waterfowl Conservation event.
I think it's appropriate to end this blog the same way I ended my 2017 blog: There used to be places you could go to relax and unwind. Where you could lounge with friends and discuss important or whimsical things. Where the bartender was a magician and every glass was full of his own special brand of magic. Where the gin was cold and the piano hot. And now, in downtown Clayton, there is again. You could call it a revival.
Stay tuned-in to everything going on at Revival 1869 by following their Facebook and Instagram or go to revival1869.com.