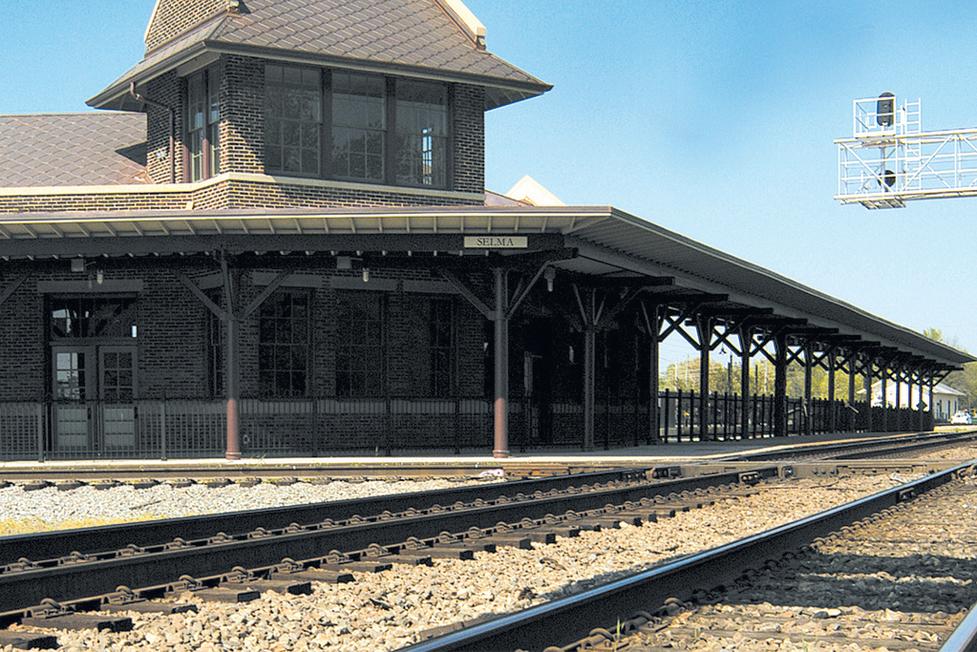 Below are a few suggestions to make the most of your time here in Selma enjoying activities or visiting a shop. Visit one or visit them all, either way we'll See You Soon in Selma!
Train Watch: Visit historic Union Depot and tour the caboose, then wait only 5 minutes for the train to pass through. Selma is 1 of 5 stations in the U.S. that has North/South East/West rails.
Picnic in Vick Park: Vick Park is named after Dr. Joshua Vick of Vick's VapoRub fame. Enjoy the new mural by artist Dorothy Finiello, relax with a picnic and play a game of checkers.
Go Swimming: Day passes or season-long passes are available at Selma Parks and Recreation office - 112 E. Anderson Street. A fun and affordable way to cool off in the North Carolina heat.
Go Camping: There is plenty of space to spread out and go camping to enjoy the great outdoors. North Pointe RV Resort will accommodate your RV and Campers Inn RV can sell you a new one!
Veterans Memorial: The Selma Veterans Memorial is located at Selma Memorial Gardens. It is a tribute to those who served in all of the past battles in all branches of our military. Take a moment and thank those who gave the ultimate sacrifice for their country.
Take in a Show Live@The Rudy: Selma's best live entertainment complex is the Rudy Theatre. Family friendly shows are put on throughout the year to delight and thrill even the youngest audience members. Check out their schedule online at www.rudytheatre.com or call 877-THE-RUDY.
A Pound of Fudge: Trackside Antiques has over a dozen flavors of homemade fudge for sale every day of the week. Visit their friendly staff and browse their shop for signs, collectibles, and antiques.
Art: Shop for colorful local art at Strickland Art Gallery to add the perfect touch to your home.
Collectibles: Treasury Antiques has collectible items ranging from glassware and pictures, to dishes and vases. A treasure is sure to be found here.
Selfie Station: Visit Reid's Country Sampler and after browsing the 3 stories of gifts, collectibles, and antiques, take a selfie at their selfie wall. The background changes periodically, so visit often to see what's next.