Have you been to Hinnant Vineyards lately? This stop along the Johnston County Beer, Wine, & Shine Trail is brand new in a lot of ways. Worth a day trip certainly, and located just a few miles off I-95 near Selma, NC if you're traveling the East Coast. 
You can learn more about Hinnant's history and their winemaking process by reading our previous blog on them from 2015. 
After making the decision over a year ago to no longer be a wedding and event venue, Hinnant spent time in 2021 expanding their tasting room space and offerings to residents, visitors, and wine club members. The tasting room and seating areas for winery visitors has expanded through the back of the building into what used to be the private event space and private back patio overlooking the vineyards. 
Hinnant now has a space for regular tastings, which is $10 for 10 wines, and deluxe tastings, $14 for 10 wines plus 3 port wines. In addition there is a separate standing bar area for people interested in flights; guests may make their own flight of 4 selected wines for $12.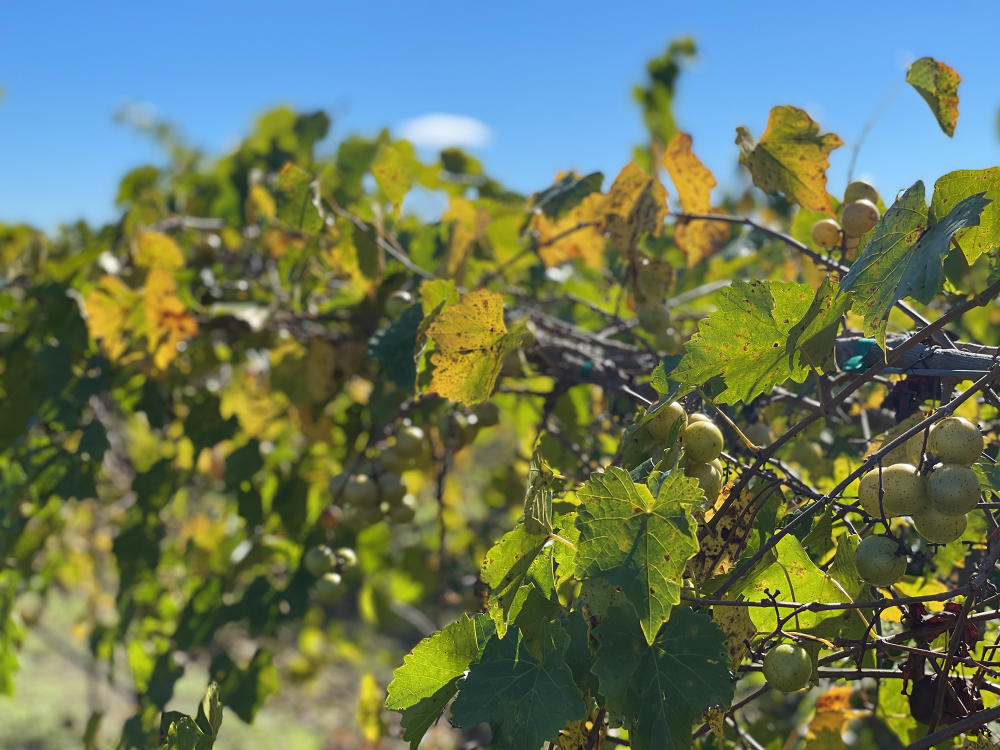 Wines can also be purchased by the glass and by the bottle to enjoy on the front porch, back porch, or sitting at the bar or in the seating area of the tasting room. In addition to Hinnant wine, wine slushies are also available… especially popular in the summer. 
Hinnant now also works with Johnston County-based restaurant the Cyber Cafe to provide fresh sandwiches and baked goods daily to pair with your wine. The gift shop remains, offering crackers, Ashe County Cheese, peanuts, and more for the more snack-minded. 
During warmer months (mostly Mar-Dec) the tasting room hosts food trucks and live music every Saturday and Sunday. Hinnant also offers u-pick muscadine grapes during harvest season (the only time you can go into the vineyards) which is typically around August. Tours of the winery are free and will return in 2022 on Friday, Saturday, and Sunday. Also making a comeback in 2022 are ticketed events; special happenings throughout the year that Hinnant hosts, like an oyster roast.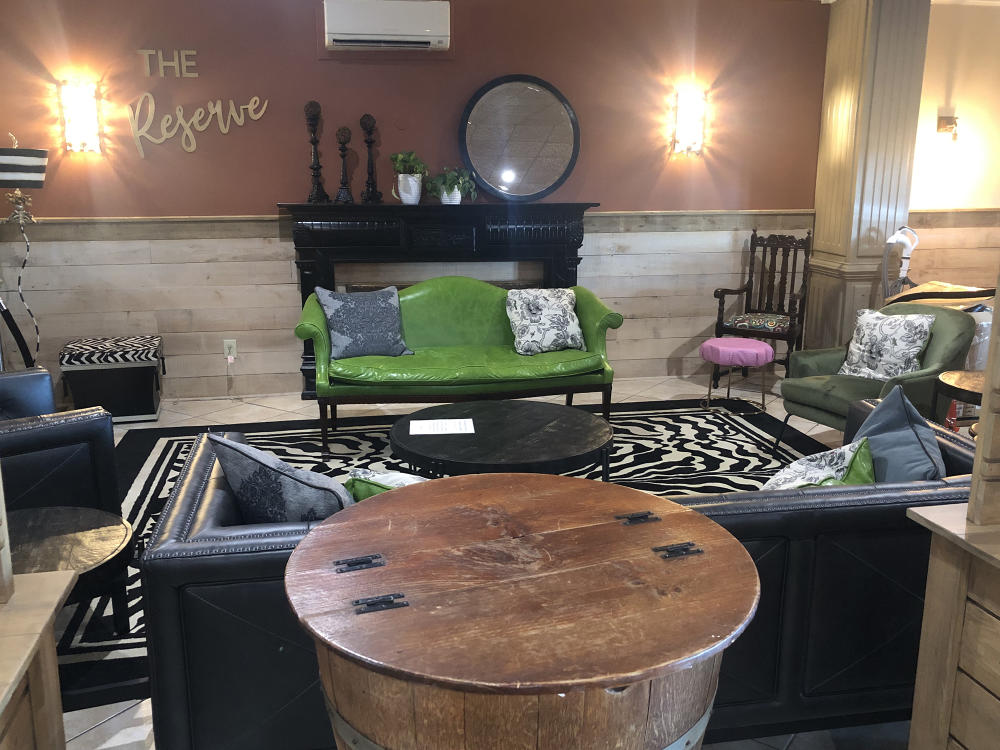 Coming soon to the tasting room is The Reserve. A private area for groups of 10 or less which can be booked in advance. It comes with table service and there will likely be packages offered which are to be determined. 
If you can't make it to Hinnant Vineyards in the immediate future, just know that most Hinnant wines can be found in select grocery stores throughout NC, VA, SC, and TN. Also, if you really love Hinnant wine… they have a robust wine club! Call or visit to inquire. 
Be sure to check for current hours before you visit; but typically spring hours are Monday to Saturday 10AM till 6PM and winter hours are Monday to Saturday 10AM till 5PM.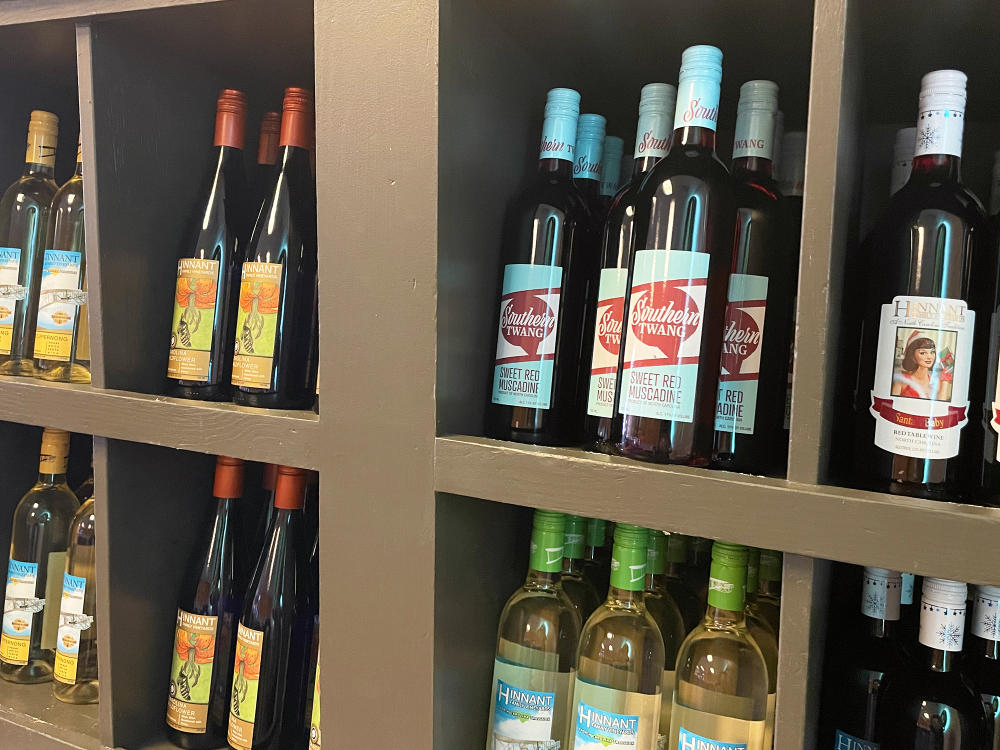 Recently, hosts Max & Matt of the NC F&B Podcast ventured out of the studio and down to JoCo for a special episode, recorded on location at Hinnant Vineyards. Listen as the guys get a tour from owner and winemaker Bob Hinnant, discuss all things muscadine, and then take a delicious and surprising tasting with Hinnant's Tasting Room Manager Dawn Sousa.