A History Lesson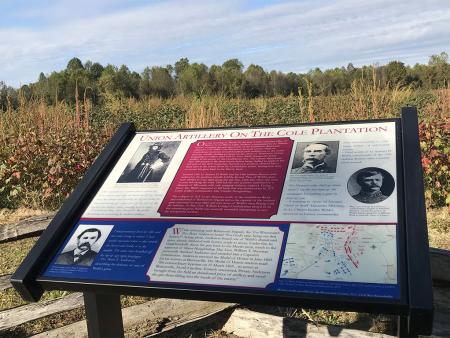 The American Civil War history in Johnston County is centered on Bentonville Battlefield State Historic Site near Four Oaks. Bentonville was the largest land battle fought in North Carolina and the last major Confederate offensive of the war.  In addition to this site, visitors interested in Civil War heritage should consider taking a drive along the Carolina Campaign Driving Tour which includes stops at the Historic Hastings House and Johnston County Courthouse in Smithfield featuring several military statues and monuments. From Smithfield the drive heads to Selma's Historic Union Train Station and to downtown Clayton, where markers note negotiations here saved the state capital in Raleigh from destruction.
The county offers several heritage museums including the Johnston County Heritage Center noted for its genealogy room, the Benson Museum of Local History which chronicles the life of area farmers and merchants, and the Tobacco Farm Life Museum, which pays tribute to the heritage of the Eastern North Carolina farm family.  All are showcasing the history of rural Johnston County and its people with exhibits, educational programs, and special events.

Throughout the year each museum hosts special events and programs you will find educational for the entire family.  Bentonville Battlefield hosts programs four times a year, so be sure to check the events calendar for dates and details.  Click for a short history video on the attractions that showcase things to do in the county!
 
Museums and Historic Sites