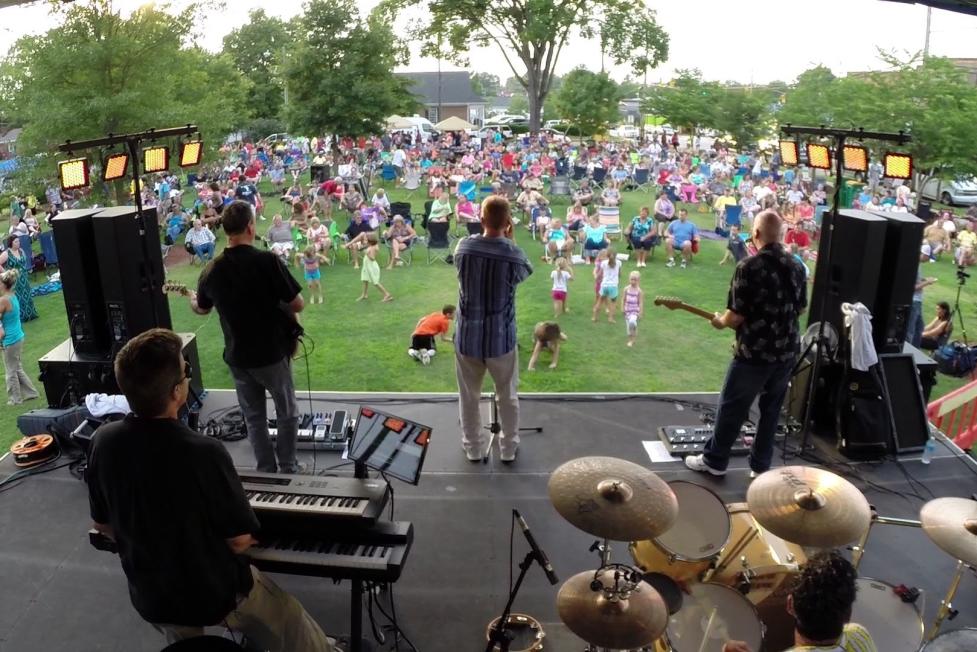 Make some memories with family and friends when you can -- in Clayton, of course!
 
Take a 2-hour canoe trip on the river with Neuse Adventures Canoe & Kayak Rentals in Clayton.
Get to Clayton Community Farmer's Market early and often for delicious locally baked foods, local honey and seasonal fresh produce.
For some legal craft beer tasting -- stop by Deep River Brewing in Clayton and enjoy the food truck sure to be there serving up some fun food! There is a second stop on the Beer, Wine and Shine Trail now in Clayton at the same location - visit InStill Distillery for a tasting and tour!
Enjoy a performance at the 600-seat performing arts auditorium, The Clayton Center, in the restored Clayton high school.
In October, Boyette Farms turns into the Clayton Fear Farm complete with haunted houses, scary hay rides and much more. Return to Boyette Farms at Christmas time for a hayride along the Neuse River for the "Lights on the Neuse".
Enjoy a sweet treat at the Clayton Bakery, Nancy Jo's Homemade, Sherry's Signature Cheesecakes, or Patty Cake's Littlest Cupcake Shop - where homemade goodness awaits!
Take at nightlife crawl in Downtown Clayton at Revival 1869, A Drinkery, First Street Tavern and Wine on Main. You might need an Uber with all these fun spots!
Public Art Trails, art galleries, art shows and performing arts is the theme for the Town of Clayton.  Enjoy the downtown streetscapes -- a place for artists and art lovers!
Have you ever eaten in a silver bullet diner – make the trip to the Rockin' Comet Diner in Clayton. Save room for dessert!
Take your bike and enjoy the thrills and avoid the spills at Legend Park bike course in Clayton.

Annual festival are fun too - check the calendar for these annual events in Clayton!
 
The Clayton Harvest Festival is the perfect time of year when the weather is cool and the streets are hopping with carnival rides, beer tents, music and more.
Now The Shindig has teamed up with the Harvest Festival to make the weekend even bigger for all!
Concerts on the Town Square brings families out for food, music, and fun!  It's a great evening to relax and dance too!