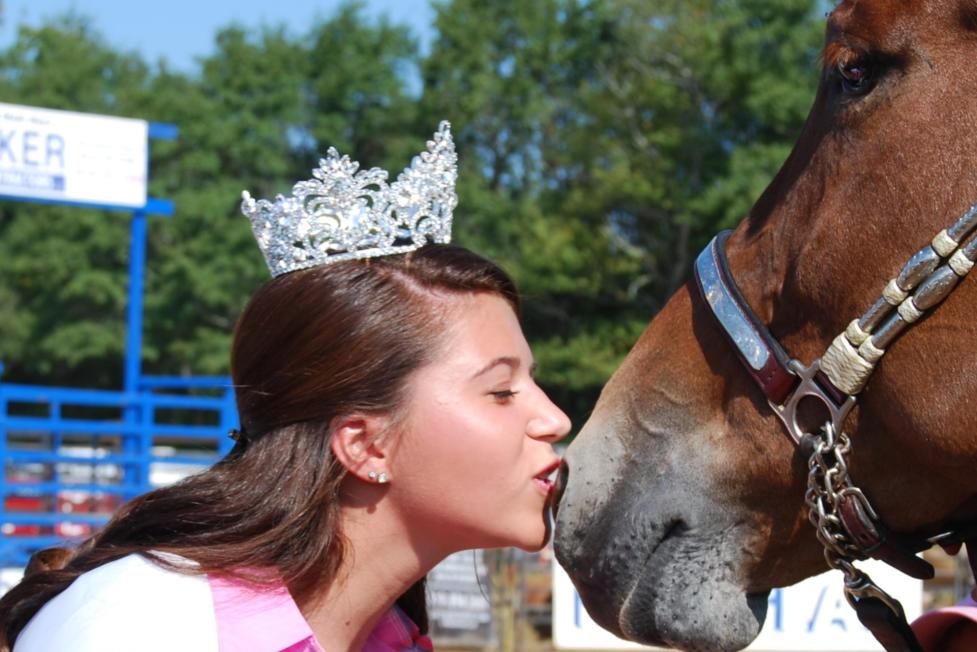 The small town of Benson, North Carolina, with a population of around 3500, will swell to approximately 30,000 come September 26-29, 2019 when the 70th Annual Benson Mule Days Celebration takes place. This 4-day festival is packed full of mule events that celebrate the "beast of burden" and the role of mules in rural farming. Visitors come from as far away as Alaska, Germany, and California to see and also participate in Mule Days which is filled with family fun and activities for everyone young and old.

Mule Days always opens with a concert, which will be held on Thursday night at 6:00 PM in the Benson Singing Grove on Main Street. This year's band is Nashville act Confederate Railroad. There is no charge for admission. Friday, visitors can enjoy many events including the "Mule Competitions" held in the Chamber Park and Arena. If you haven't seen a mule competition this is a "must see" for the whole family. There will be mule coon jumping, a mule race, and new this year, a mule pull. After the rodeo on Friday and Saturday, you can shake a leg at the Mule Day Dance.  Friday night's Band is Jonathan Parker and Saturday's is The Justin West Band.  If you attended the rodeo there is no admission charge.  You can come to the dance only for a $5.00 charge.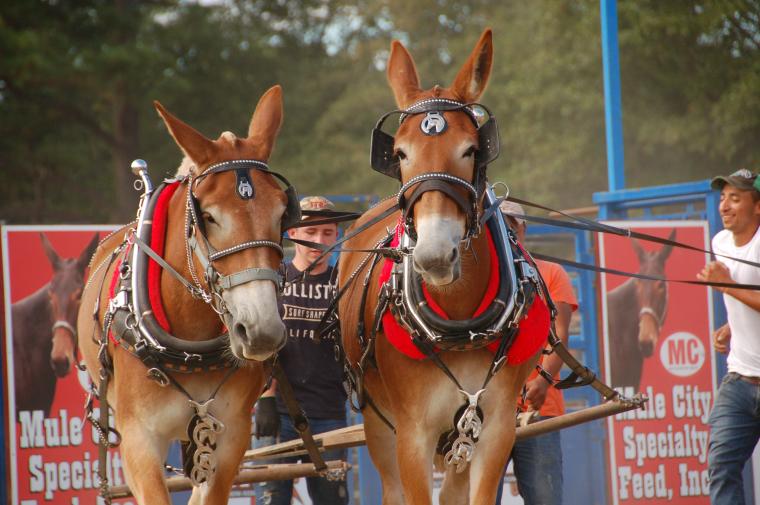 Double Creek Pro Rodeo will once again present a SRA sponsored rodeo on Friday and Saturday evenings and Sunday afternoon. The rodeos on Friday and Saturday begin at 7:30 PM and Sunday at 2:00 PM. The guest performer this year is the One Armed Bandit and there will be pony rides for the little cowboys and cowgirls. Want to see a real mule stable?  Check out the last standing mule stable in Benson during the hours of 9:00 AM – 5:00 PM on Friday and Saturday.  You will also be able to take a tour of historic Benson in a horse drawn wagon.

Saturday is a big day at Benson Mule Days as thousands of spectators grapple for a place to sit or stand to observe one of the biggest parades in North Carolina.  Bands, floats, Shriner units, classic cars, antique tractors, unique entries, beauty queens, and hundreds of horses, mules, buggies, wagons and more make their way down Main Street of Benson beginning at 10:00 AM. There is a Best of Show event in which judges select a "Grand Champion" mule to be included in the Benson Mule Days parade on Saturday. The grand champion mule is also bestowed a kiss on the nose from the reigning Miss Benson beauty queen. 

Following the parade visitors can make their way to the Singing Grove Park where a Bluegrass show featuring Eric Strickland is being presented. Visit the arts and crafts vendors as well the commercial vendors and try riding a bucking (mechanical) bull. There is a lot to do during Benson Mule Days and it is a great time to stroll the beautiful town of Benson.

For a complete schedule of this 70-year-old event which honors the farmer's best friend, the mule, visit the web site: www.bensonmuledays.com.