From Our Farms to Your Fork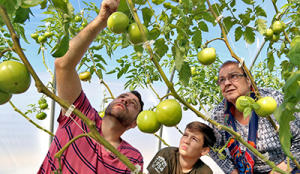 Agri-tourism may be a new term for travelers, but Johnston County has celebrated our farming heritage for over 60 years. This history asserts itself anew in the growing number of chef-owned restaurants in the county serving up fresh and local ingredients in delightful dishes. A great example of this is Colleen and Nate Roby from Simple Twist - with three locations in the county. As Colleen puts it, "we have close relationships with farmers in the area that have brought us all kinds of locally grown produce. We only serve Certified Angus Beef, the best kind of beef you can get. We use high quality ingredients to create delicious meals." Dig In! Afterwards, be sure to visit the farmers who grew the food you just ate... like a true foodie. Simple Twist works with Smith's Nursery which offers on-the-farm experiences for most of the year.

New in the Summer of 2017, the Simple Twist Bottle Shop and Tap Room located on Market Street in Downtown Smithfield across for the Smithfield Simple Twist restaurant location. The bottle shop will sell and serve local Johnston County beers as well as other craft beer options from across the state. Patrons will also be able to order food from the Simple Twist restaurant across the street. 

Where to find these local restaurants and farmers:

Simple Twist
5638 NC Hwy 42 W.
Garner, NC
919-661-5566
     -or-
272 Pritchard Road
Clayton, NC 27527
919-550-4909
     -or-
227 E. Market St.
Smithfield, NC
919-938-0377
www.simpletwistnc.com
Smith's Nursery and Strawberry Farm
Smith's is open year-round and the pick-your-own seasons bring families and visitors for fresh produce and fruits, also enjoy hayrides, a millet maze, bounce hours, special events for Mother's Day and Fall Harvest, and try a little fishing in the pond.  

443 Sanders Rd., Benson, NC 27504
919-934-1700
www.smithsnurseryinc.com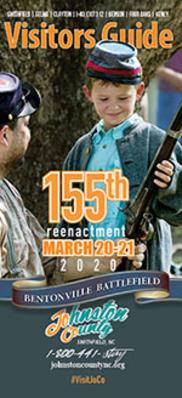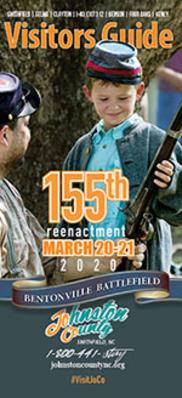 Get your free Visitors Guide today to learn about Johnston County and all it has to offer!
Get the Guide

Sign up for our Event Newsletter